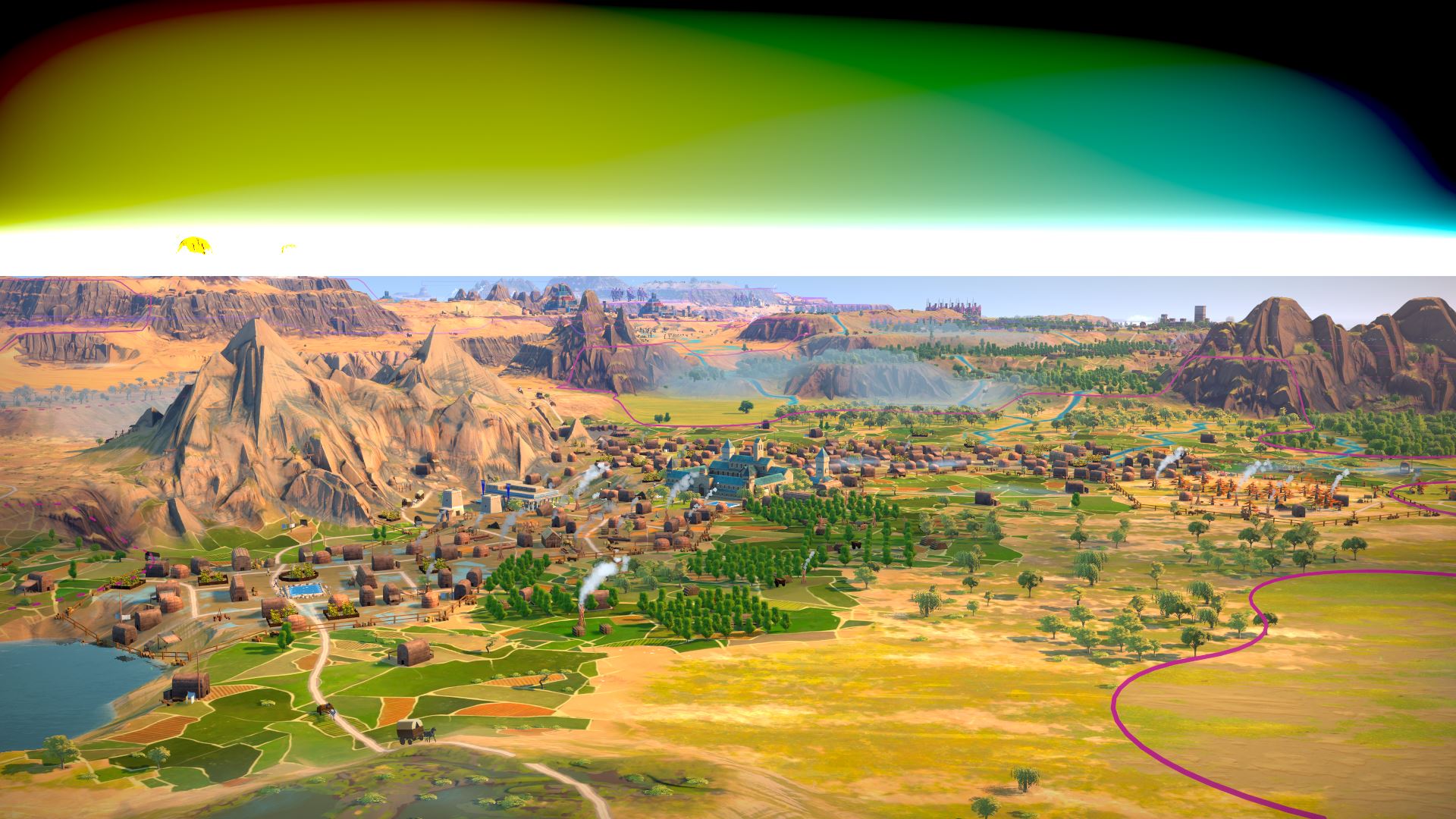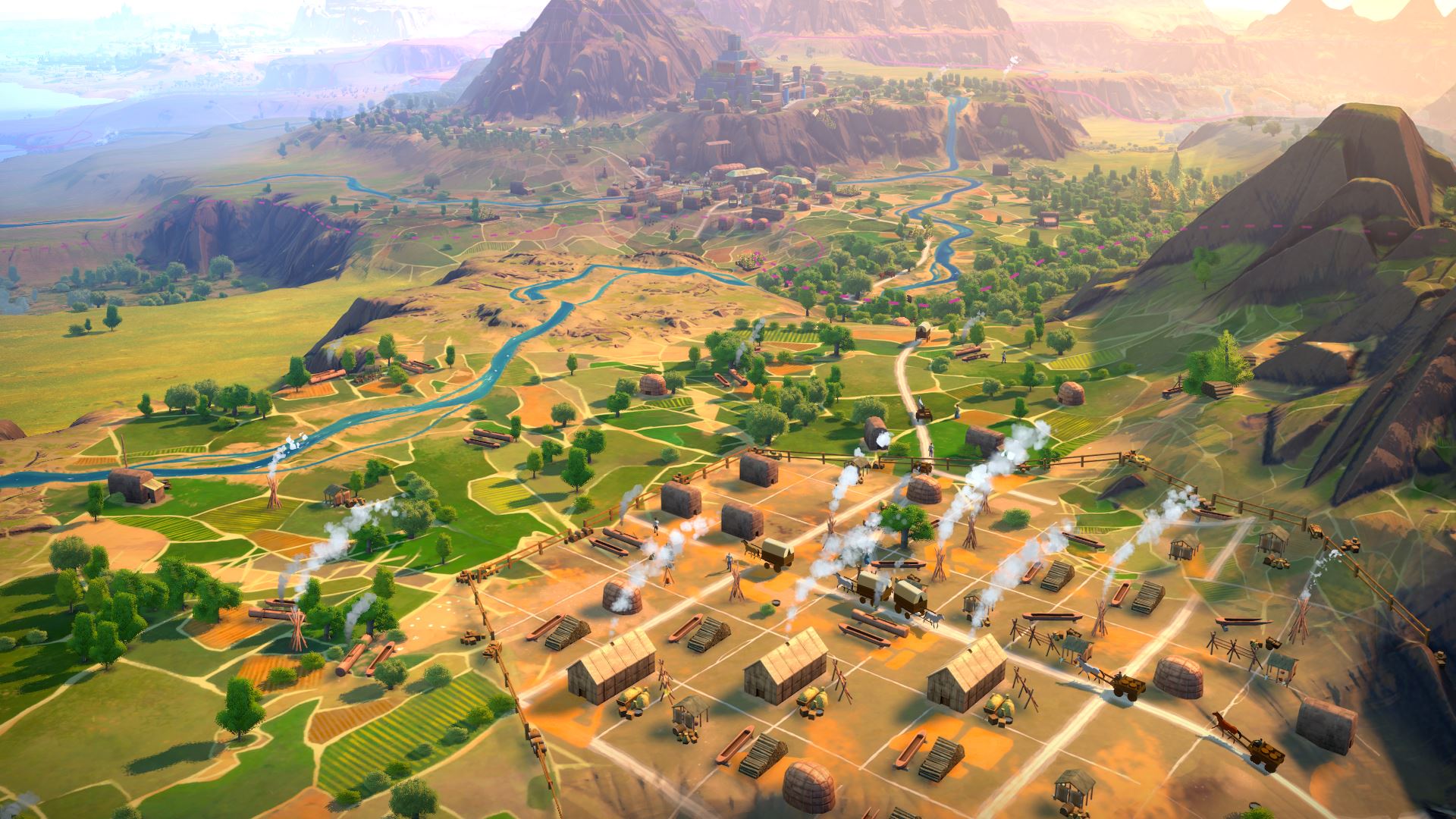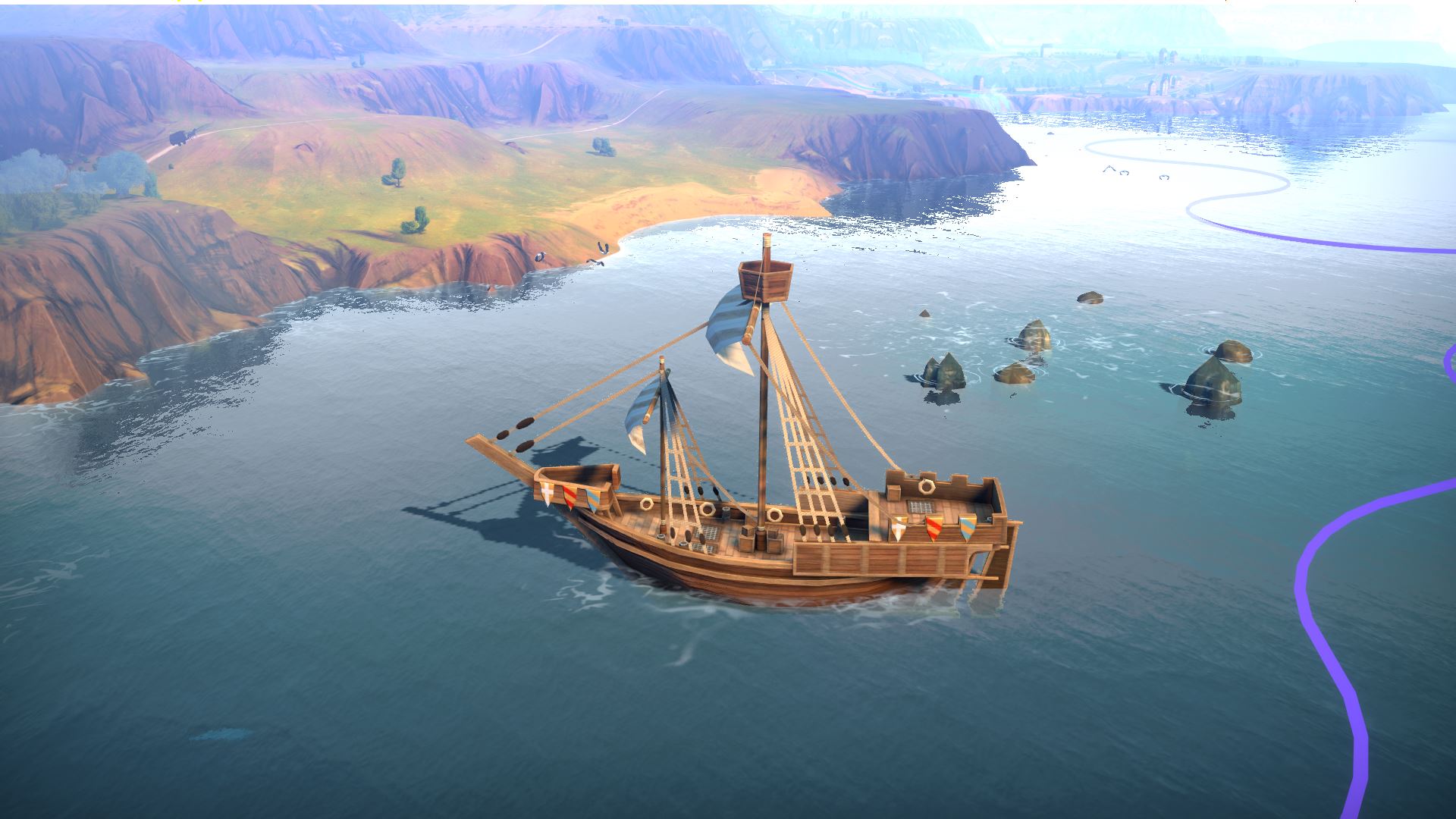 Adds a Free Cam for exploring the game's environment.
WASD + mouse. E/Q to move up and down. Ctrl/Shift to change speed.
Press F2 to toggle between cameras.
Also, pressing Shift+F10 will hide all UI if it's annoying while flying around.
Source Code: Github.com
This is a small part of a bigger mod I'm working on. I originally made this mod alongside a cracked Amplitude.UI.dll as my entry point, but after seeing Touhma's GameCustomizer mod and learning what BepInEx is, I figured this method would be way more user friendly. Also it works with the newest update. I have more planned for this mod, mainly fixing the horizon/skybox bug, but I wanted to release a simplified version of the mod since it's super fun to fly around.
If you don't have BepInEx installed, see the links below for guides.
Once BepInEx is installed,
Extract CameraModSimple.zip to --> "C:\Program Files (x86)\Steam\steamapps\common\Humankind\BepInEx\plugins"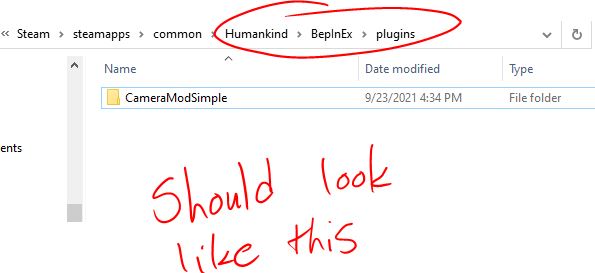 You may also have the "GameCustomizer" mod in that folder too, and that's ok.
Otherwise, that's it. Launching the game will load the mod automatically.
There isn't any assembly patching going on, so deleting the file = uninstalling.
Troubleshooting:
BepInEx will run a console window alongside the game, so seeing this is a good sign. Just minimize the console.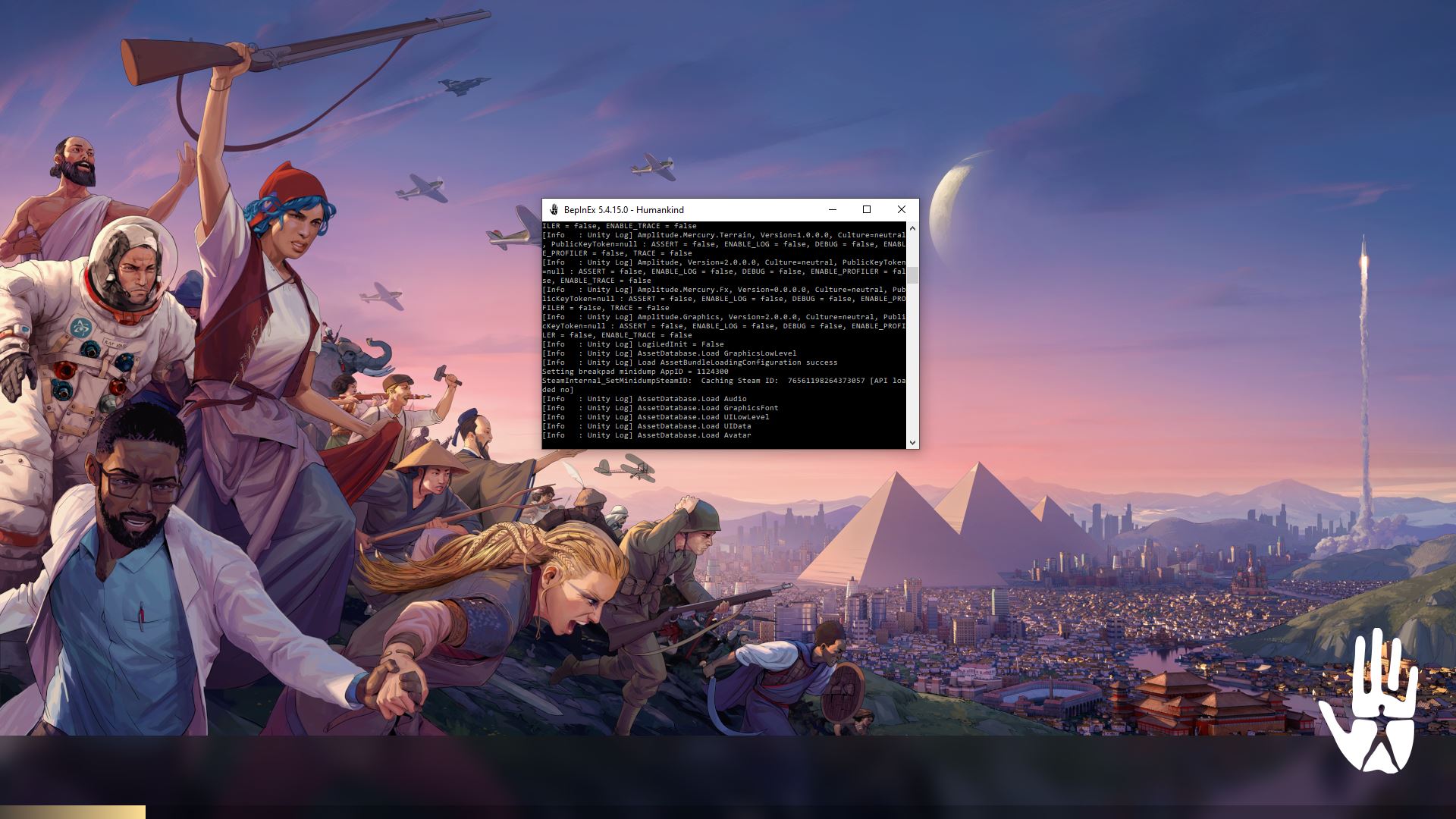 If, after installing and playing the game, pressing "F2" does nothing, find the LogOutput.log file under --> "C:\Program Files (x86)\Steam\steamapps\common\Humankind\BepInEx"
Open it with Notepad or whatever, you are looking for one line --> "[Info : BepInEx] Loading [Humankind FPCamera Mod Simple 1.0.0.0]"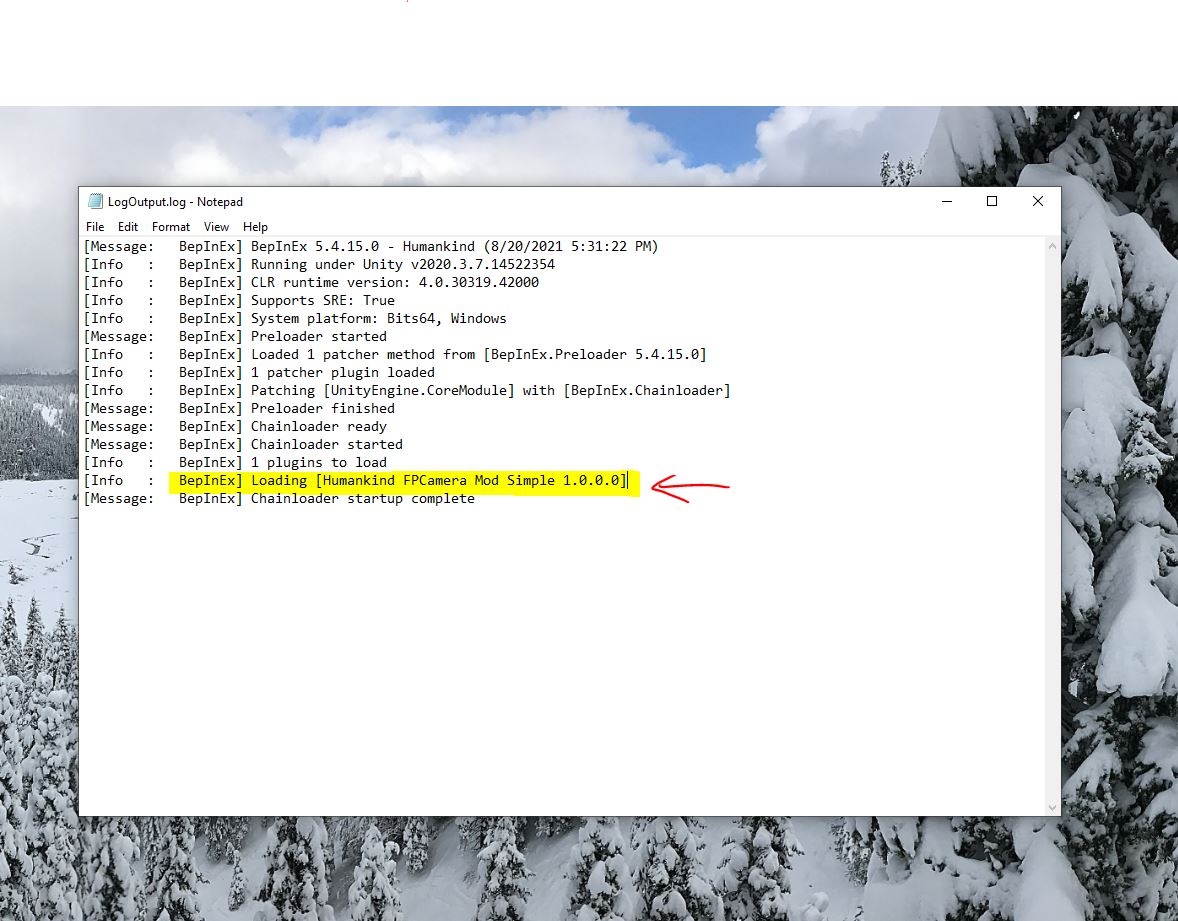 That line only appears if BepInEx is able to load the mod. If you don't then perhaps the CameraMod is not in the right folder, or something is else is messed up.
If you DO see that line but the mod still isn't working, there may be another error message, like "[Error :Humankind FPCamera Mod Simple] NullRef, No PresentationCameraMover found"
Just leave a comment on this post and I'll try to help.
BepInEx Install Guides:
Install BepInEx Link: Github.com
How to Install BepInEx: Docs.bepinex.dev
Touhma's Guide to Install BepInEx for Humankind: Humankind.mod.io