Preface: My Windows/Steam is in portuguese, but I'll translate terms as we go, so I'm fairly confident you can do it.
What is autoload?
Mod auto-load is a technique to quickly and easily boot up any mod combination you want in Humankind. It saves clicks and avoid common bugs such as the UI MAPPER bug. It allows you to use humankind mods reliably and without any hassle. In the example below, I have a desktop shortcut that loads Humankind with the Vanilla Improvement Project mod. Check it out: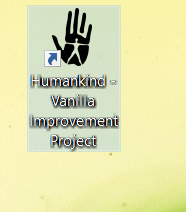 When I double click on it, Steam brings me the following message: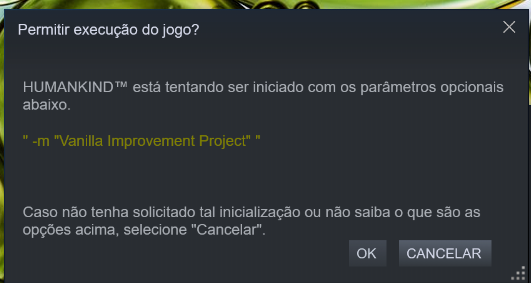 Allow game to load? Humankind is trying to start with the optional parameters below: " -m "Vanilla Improvement Project" ". If you don't know what that means, click "Cancel".
After clicking OK, the game loads as normal but the Vanilla Improvement Project mod is already loaded, so I can just start a new game or load the game without having to enter the mod screen and apply the mod.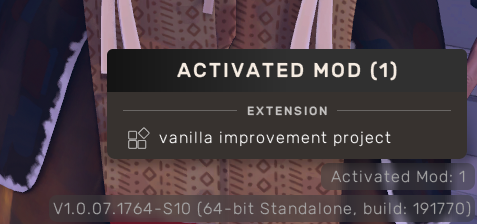 Why auto-load?
Not only it saves time and clicks (you need only to start the game to have all mods you want applied) but also avoids the nasty UIMAPPER bug. Whenever you change mod loadouts during a game session or try to load a game without applying the mods, fail, and then apply the mods, the game has a nasty tendency to break the UI. By making auto-load shortcuts you can ensure a much smoother experience if you have a mod loadout you enjoy playing frequently. And as you can do as many auto-load shortcuts you want, you can have a handy library of different mod configurations to experiment.
How to auto-load?
First, find your Humankind folder where your steamapps are. In my case, they're at C:\Program Files (x86)\Steam\steamapps\common\Humankind. Right click the Humankind executable and choose "create shortcut"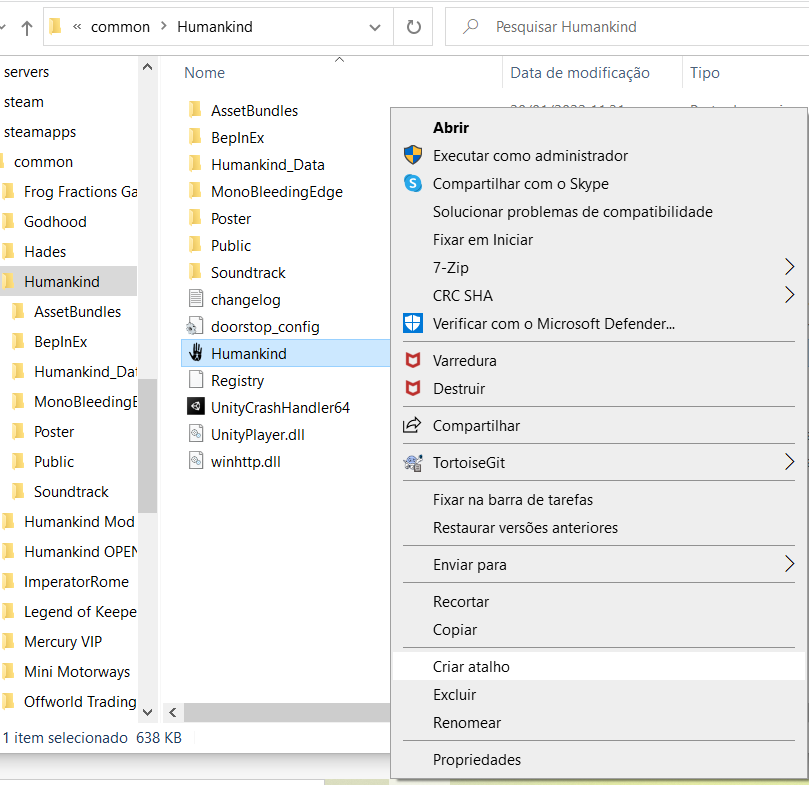 "Criar atalho" is portuguese for "Create shortcut"

Copy the shortcut file that will appear and place it wherever you want it to be - your desktop, your start menu, a games folder, wherever you like. Rename it to what name you want. In my case, I'm moving it to my desktop and naming it "SuperpackVIP". Then Rightclick it and select "properties"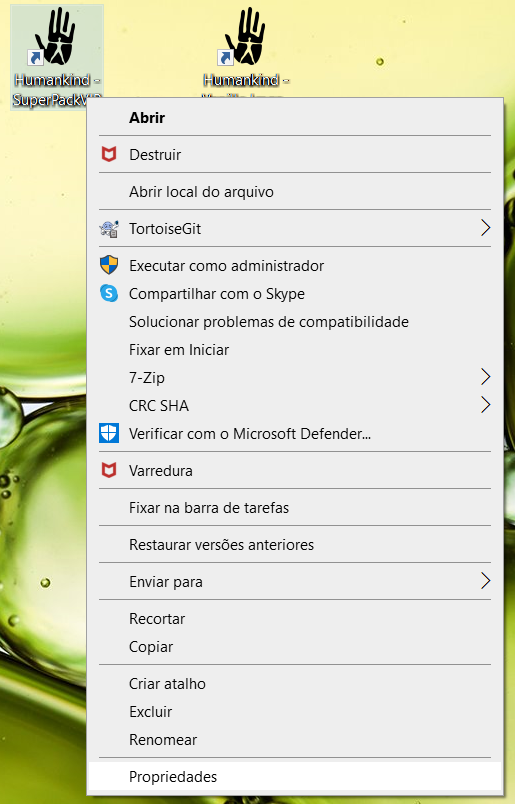 Yes, you guessed it, "Propriedades" is "Properties" in portuguese
Find the "Target" textbox - its the first thing you can actually write in the properties menu - and scroll to the end of the text. add the following: -m "mod1" "mod2" "mod3" etcetera until you have all the mods you want to use in that shortcut. Use the same names and order you would use in-game. In our example, I'll use the "Vanilla Improvement Pack" "SuperPack" and "CompatibilityPatch - CultureSuperPack and VIP" mods. You can put any number of mods you want, using quotes.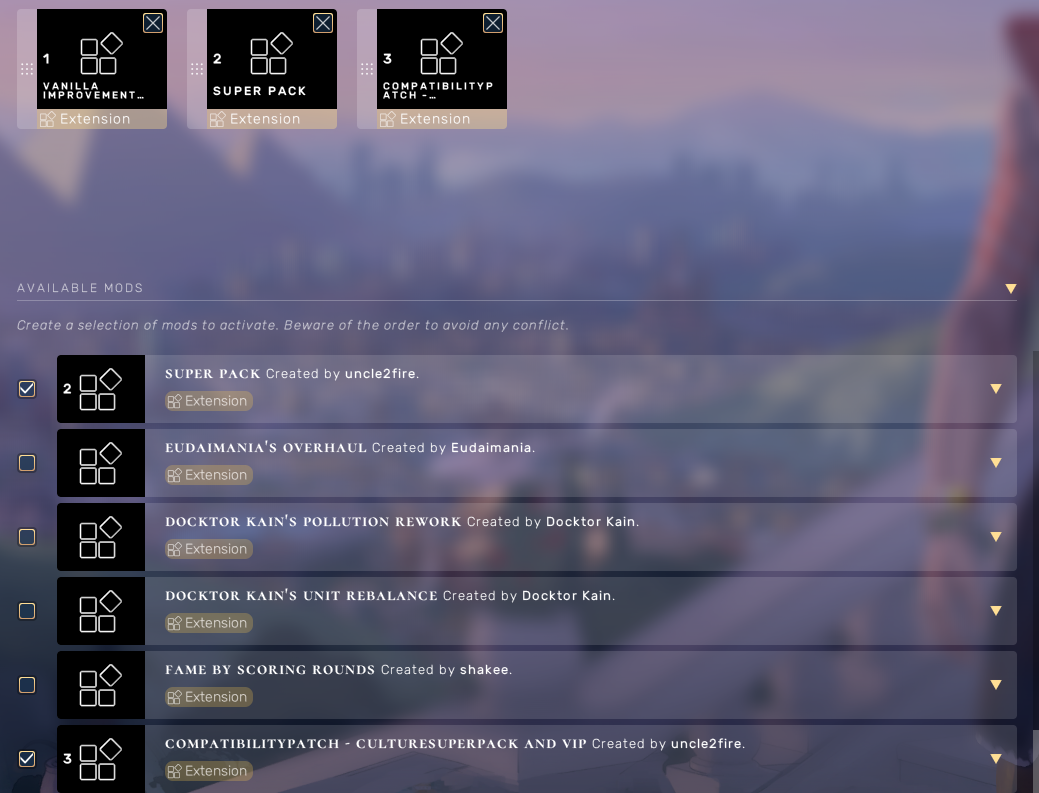 I can already hear you translating "Destino"
Click OK and its done! Your auto-load shortcut is ready. To use it, just double click it and the game will launch with the mods you selected in the order you wrote them in the shortcut.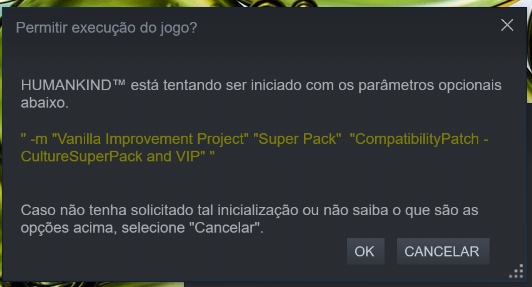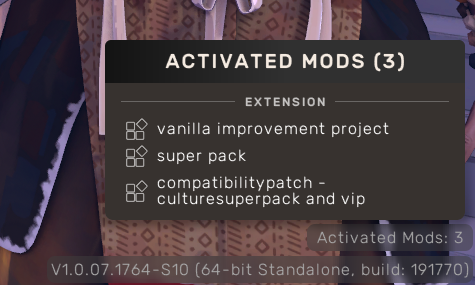 My game is not loading with the shortcut! What to do?
Two things can cause the shortcut to fail: first, if you have any typo in the mod names, the game will fail to load. In this case, make sure you're using the correct spelling for all mods. Second, you may have old and incompatible versions of your mods. In this case, load the game normally and enter the in-game modbrowser to download the latest versions of your mods.
Closing remarks
Many thanks to the entire modding community that is pumping out amazing mods, and especially to the great Shakee that taught me how to do these auto-loading shortcuts. Also thanks to you for reading this guide and learning a little bit more of Portuguese. Happy gaming!