After months travelling through the mountains, you finally arrive at the fabled land of Eden. But you soon realize that your tribe is not the only one coveting these lands...
Overview
Tainted Eden is a 4 player, competitive, warfare oriented map. Symmetrical at a macro-level to offer a fair, competitive battleground, but with each territory having a unique layout to feel organic and fresh with each playthrough. Inspired by old school strategy games, the outer terrain where each player start offers distinct paths and choke points. There are not many territories, but they are each very important, either for high yields or strategic/luxury resources. The inner island is harsh to navigate, but contains the late-game strategy and luxury resources.
The goal is to offer a map that focus heavily on warfare to take advantage of Humankind combat system. Also, each territory as a purpose, whether focusing on a certain yield type or offering strategic resources. The intent is to offer the player focus and impactful decisions throughout the game.
Strategies
Each region as a focus on a certain type of yield (you can refer to the strategic map below). Will you focus on high-food territories? Or maybe you want to focus on science? What if your opponent made the same choice as you?
Each quadrant of the inner island also offers specific luxury resources tied to a yield type.
The inner island is only accessible by water once Trade Expeditions is unlock. The player who focuses on science will be the first to claim these territories.
It is worthwhile to focus on a naval army to control access to the inner island and protect yourself from being flanked.
Strategic resources are limited. Will you trade with your opponent or take them by force?
Here's an overview of each territories yield focus/bonus as well as starting positions.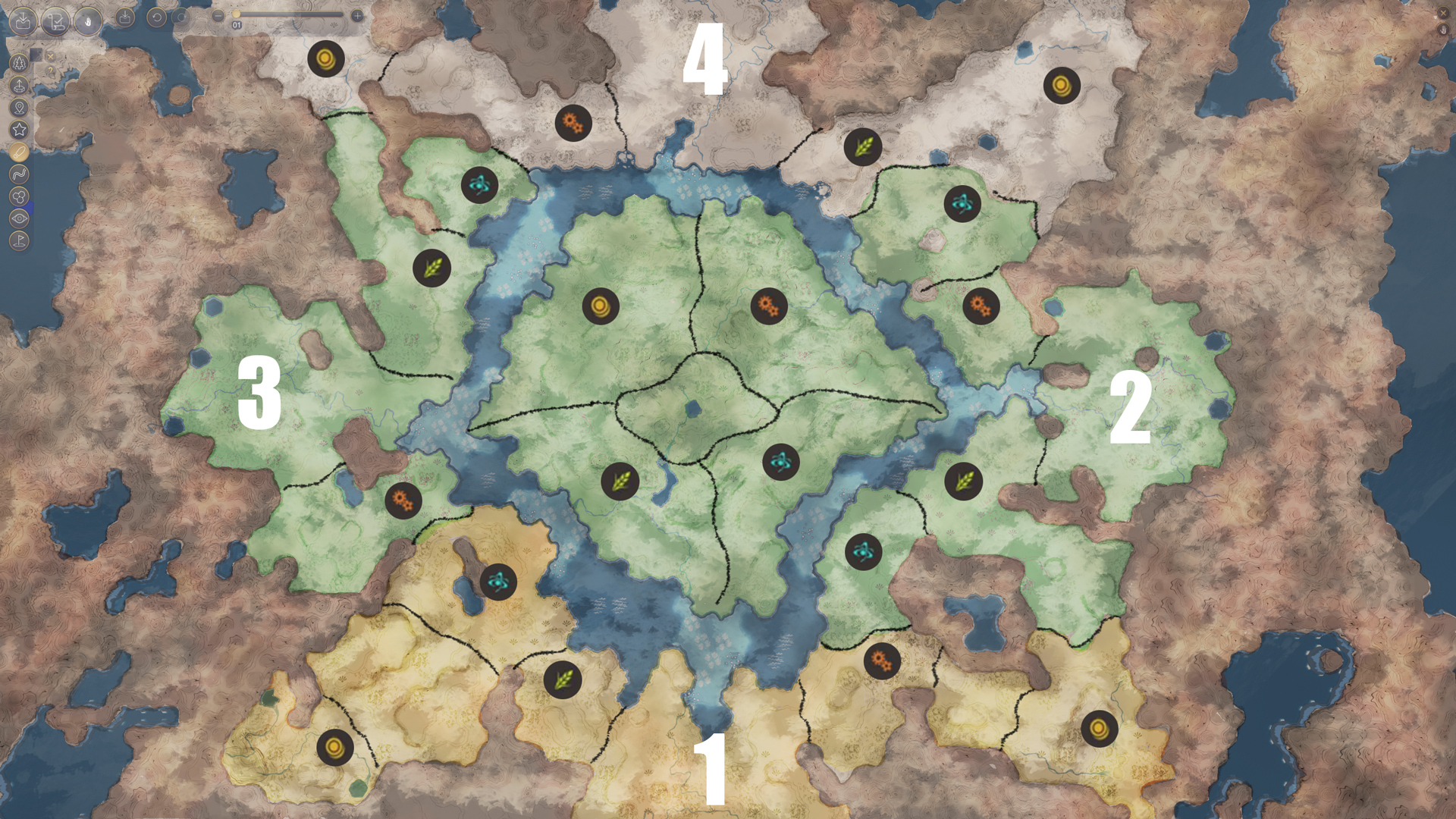 Recommended
Designed for 4 players.
Recommend speed of Fast or Blitz for more focus on combat.
Playable with AI. I recommend to use aggressive/military personas.
How to install
Download tainted_eden.zip
Extract the content (Tainted Eden.hmap) to your map folder "Documents\Humankind\Maps".
When starting a new game, go to the Maps tab and select Tainted Eden. Make sure that "Competitors" is set to 4 so you can select the map.
Next Step
If players enjoy the map, I will surely keep updating it. Here are the main aspects I'd like to work on, but suggestions are welcomed!
Yield balancing.
Layout and elevation balancing.
Put some more time on the aesthetic.